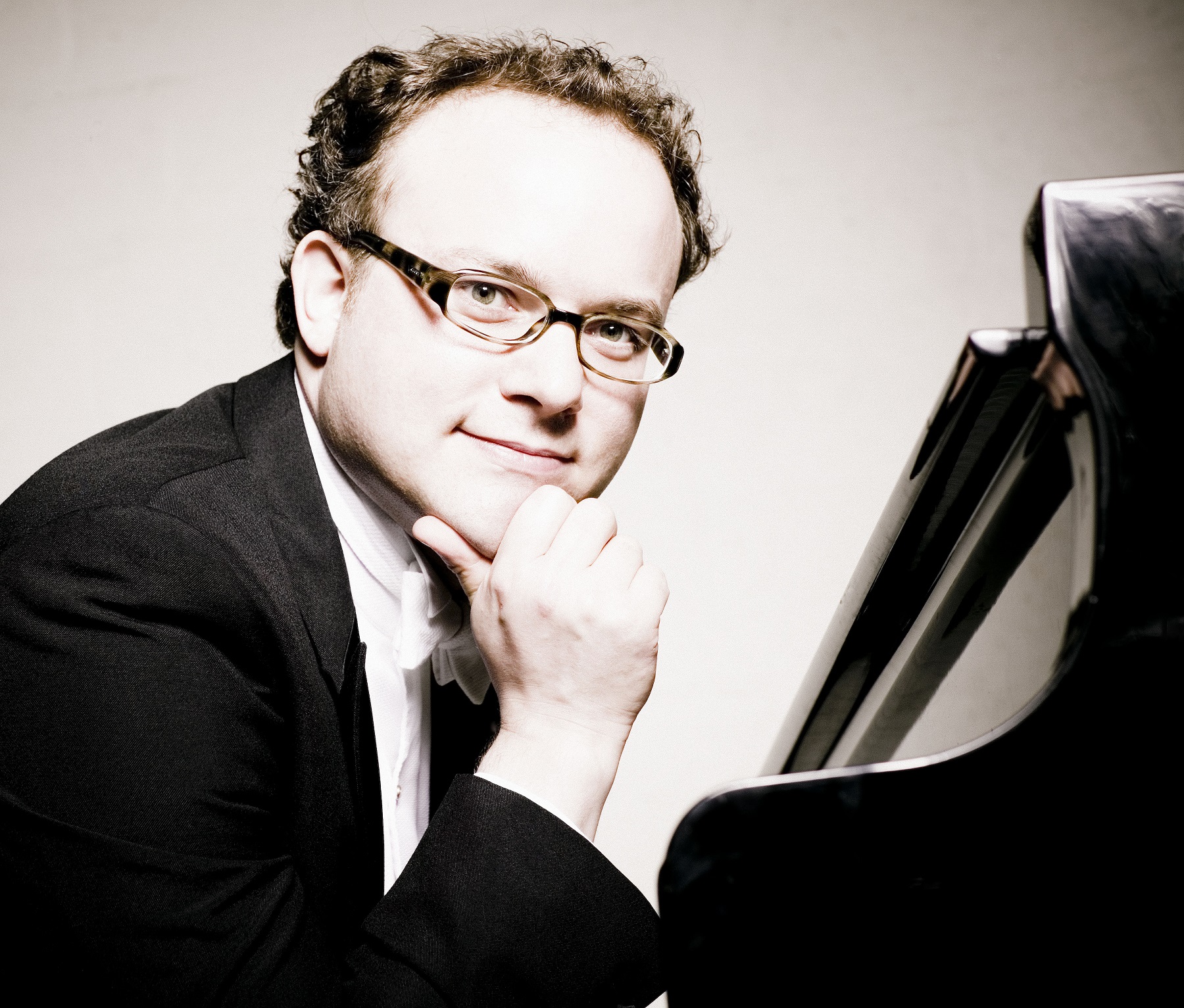 Nicolas Hodges
GEN
Full Biography
An active repertoire that encompasses such composers as Beethoven, Berg, Brahms, Debussy, Schubert and Stravinsky reinforces pianist Nicolas Hodges' special prowess in contemporary music. As Tempo magazine has written: "Hodges is a refreshing artist; he plays the classics as if they were written yesterday, and what was written yesterday as if it were already a classic."
Born in London and now based in Germany, where he is a professor at the Musikhochschule Stuttgart, Hodges approaches the works of Classical, Romantic, 20th century and contemporary composers with the same questing spirit, leading the Guardian to comment that: "Hodges' recitals always boldly go where few other pianists dare ... with an energy that sometimes defies belief."

Cooperating closely with major and very different contemporary composers such as John Adams and Helmut Lachenmann is an important part of Nicolas Hodges' work. Many of them have dedicated their works to him, including Thomas Adès, George Aperghis, Gerald Barry, Harrison Birtwistle, Elliott Carter, James Clarke, Francisco Coll, Hugues Dufourt, Pascal Dusapin, Luca Francesconi, Beat Furrer, Isabel Mundry, Brice Pauset, Rolf Riehm, Wolfgang Rihm, Rebecca Saunders, Salvatore Sciarrino and Miroslav Srnka.

Highlights of the past seasons were the premiere of the award-winning piano concerto by Simon Steen- Andersen as part of the Donaueschingen Festival in 2014 with Francois-Xavier Roth and the SWR Symphony Orchestra Freiburg Baden-Baden, as well as the world premiere of Variations from the Golden Mountains (Birtwistle) in London's Wigmore Hall. Hodges played the Berlin premiere of Elliott Carter's Dialogues for piano and orchestra with the Chicago Symphony Orchestra and the German premiere with the Berlin Philharmonic conducted by Daniel Barenboim. He also performed the world premiere of Thomas Adès' Piano Concerto In Seven Days with the London Sinfonietta followed by further performances with the London Symphony and Los Angeles Philharmonic Orchestras.
As a concerto soloist, Nicolas Hodges' engagements include regular performances with the BBC Symphony, Boston Symphony, City of Birmingham Symphony Orchestra, hr-Sinfonieorchester Frankfurt, London Philharmonic, Los Angeles Philharmonic, Melbourne Symphony, MET Orchestra, New York Philharmonic, Orchestre Philharmonique de Luxembourg, Philharmonia Orchestra, San Francisco Symphony, Symphonieorchester des Bayerischen Rundfunks, St Louis Symphony, Sydney Symphony Orchestra, Tokyo Philharmonic, Tonhalle Orchestra Zurich, WDR Sinfonieorchester Cologne and Ensembles such as ASKO/Schoenberg Ensemble Amsterdam, Birmingham Contemporary Music Group, Contrechamps Geneva, International Contemporary Ensemble Chicago and the Remix Ensemble in Porto. Among the distinguished conductors with whom Nicolas Hodges collaborates are Thomas Adès, Daniel Barenboim, George Benjamin, Martyn Brabbins, Sylvain Cambreling, James Levine, Susanna Mälkki, Cornelius Meister, Jonathan Nott, Emilio Pomarico, David Robertson, Pascal Rophé, François- Xavier Roth, Peter Rundel, Jukka-Pekka Saraste, Pierre-André Valade, Ilan Volkov and Ryan Wigglesworth.

As a recitalist, he has performed in Berlin (Musikfest), Brussels (Ars Musica), Hamburg (Ostertoene), Helsinki (Musica Nova), London (Wigmore Hall and BBC Proms), Lucerne (Festival), Madrid (INAEM), Melbourne International Arts Festival, New York (Carnegie Hall and Mostly Mozart), Paris (IRCAM and Festival d' Automne), Rom (IUC), Salzburg (Festival and Biennale), Strasbourg (Musica),Stuttgart (Eclat), Tanglewood (Festival), Tokyo, Vienna (Wien Modern) and Zurich (Tage für Neue Musik). In chamber music Nicolas collaborates regularly with the Arditti Quartet, Adrian Brendel, Colin Currie, Ilya Gringolts, Anssi Karttunen, Michael Wendeberg, Carolin Widmann and as a member of the Trio Accanto.

In the 2017/18 season he performs as a soloist at the Donaueschinger Musiktage, at the Fundación Juan March in Madrid, at Wigmore Hall, the Queen Elizabeth Hall and as part of the Ultraschall Festival Berlin.
Furthemore he is invited to perform with Staatsorchester Stuttgart under the baton of Sylvain Camberling, as well as with the Philharmonia Orchestra London at Royal Festival Hall together with Beat Furrer.
With Britten Sinfonia he plays the Piano Concerto of Gerald Barry in London, Amsterdam and Norwich under the baton of Thomas Ades.
At the Festival AFEKT he plays chamber music at the final concert in Tallinn with his Trio Accanto.

Nicolas Hodges' discography includes Adès piano concerto In Seven Days with the London Sinfonietta and Thomas Adès (Signum Classic). In 2015, a CD with works by Harrison Birtwistle as well as a live recording of Luca Francesconi's piano concerto with the Orquestra Sinfónica Casa da Musica and the Remix Ensemble Porto were released. In 2016 the CD "Voces Abandonadas" was released with works by Walter Zimmermann (Wergo). In autumn 2017 the latest CD "Brice Pauset – Canons" was released (Wergo).


2017/2018
This biography is for website use only. For a full and updated biography, please email office@msbuhl.com
If you wish to revise, or receive a full and updated biography, please contact Mark Stephan Buhl Artists Management (office@msbuhl.com). Please use material of the current season only.