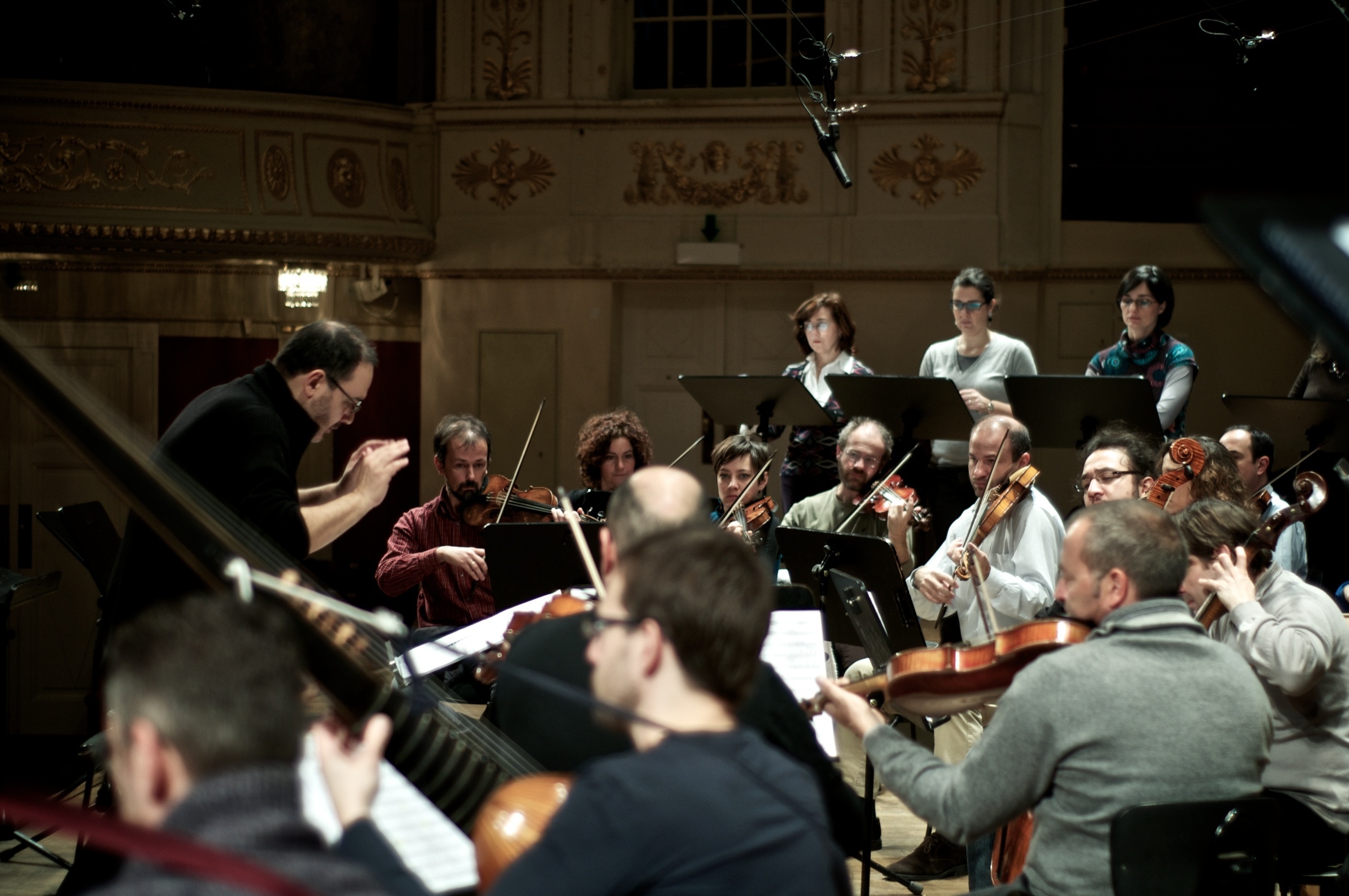 Concerto Italiano | Rinaldo Alessandrini
A | D | CH | EE
Born
Itay
Studies
Italy
Highlights
Opera Cycle (Bob Wilson): La Scala, Milan / Opera Garnier, Paris (2009/2016)
New staged edition of Monteverdi's "Poppea" in Salamanca
Tour with Monteverdi's "Orfeo" in Italiy, Spain, Belgium
Prizes
5 Gramophone Awards
10 Diapasons d'Or
2 Diapason d'Or de l'année
2 Deutscher Schallplattenpreis
9 Choc de la Musique, among others...

Recordings
Naïve
Short Biography

CONCERTO ITALIANO's revelatory interpretations have revolutionised the our perception of 17th and 18th century Italian music (their ground-breaking recordings of Monteverdi's madrigals have achieved international benchmark status), establishing itself with critics and audiences as the finest ensemble of its kind in Italy today. Moving on from the madrigal repertoire, in addition to its vibrant performances and recordings of familiar baroque masterpieces, Rinaldo Alessandrini's ensemble has also reclaimed for modern audiences works that have languished in obscurity for centuries.

Future engagements see Concerto Italiano and RIAS Kammerchor touring a monumental program of roman sacred music, a second European tour performing A. Scarlatti oratorio "Caino". In 2017 they will be touring Monteverdi music all over the world, performing 1610 Vespers, Orfeo and Poppea, including China and Japan.

Concerto Italiano record exclusively for Naïve. Recent releases include Monteverdi Orfeo, a collection of sacred music by A.Scarlatti, Monteverdi complete Eight Book and Bach Brandeburg Concertos. Monteverdi 1610 Vespers and Selva Morale e Spirituale.

The impressive array of critical awards received for these recordings confirms the outstanding quality of their performances: 5 Gramophone Awards (the only Italian ensemble to have been thus honoured), 10 Diapasons d'Or and 2 Diapason d'Or de l'année, 9 Choc de la Musique, to only mention a few.

2016/2017
If you wish to revise this biography please contact Mark Stephan Buhl Artists Management (office@msbuhl.com). Please use material of the current season only.