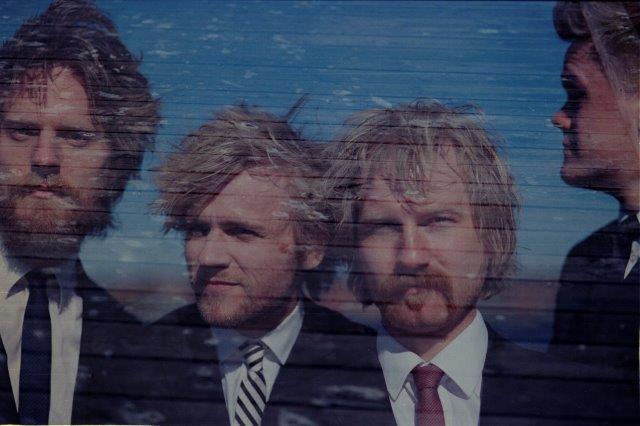 Danish String Quartet
A | D | CH | EE

Born

Denmark and Norway
Studies

Royal Academy of Music Kopenhagen
Highlights
2012 selected by New York Times as "Highlight of the Season"
"New Generation Artist" for 2013-2015 by BBC Radio 3

Prizes

Danish Radio Chamber Music Competition
Trondheim Chamber Music Competition
Charles Hennen Chamber Music Competition
11th London International String Quartet Competition
Nordmetal-Ensemble-Prize at Mecklenburg-Vorpommern-Festivals
Carls Nielsen Prize

Recordings

Dacapo (String Quartets by Nielsen, "Wood Works")

Short Biography

Frederik Øland – Violin
Rune Tonsgaard Sørensen – Violin
Asbjørn Nørgaard - Viola
Fredrik Schøyen Sjölin – Cello



Embodying the quintessential elements of a fine chamber music ensemble, the Danish String Quartet has established a reputation for their integrated sound, impeccable intonation and judicious balance. Since making their debut in 2002 at the Copenhagen Festival, the musical friends have demonstrated a passion for Scandinavian composers, who they frequently incorporate into adventurous contemporary programs, while also giving skilled and profound interpretations of the classical masters.
The Danish String Quartet's 2016-2017 season includes debuts at the Edinburgh Festival and Zankel Hall at Carnegie Hall. In addition to over thirty North American engagements, the quartet's robust international schedule takes them to their home country, Denmark, as well as throughout Germany, Austria, the United Kingdom, Poland, Israel, as well as Argentina, Peru, and Colombia. As champions of contemporary music from Scandinavian composers, the Quartet premieres Swans Kissing by Rolf Wallin, titled based on the series of paintings by Swedish painter Hilma af Klint. In October they present their tenth annual DSQ Festival, a four-day event in Copenhagen that brings together artists the Quartet has met on its travels.
The Quartet's recent debut recording on ECM Records features works of Danish composers Hans Abrahamsen and Per Nørgård and English composer Thomas Adés, receiving five stars from The Guardian and debuting at #16 on the Billboard Classical Chart.

2016/2017
If you wish to revise this biography, please contact Mark Stephan Buhl Artists Management (office@msbuhl.com). Please use material of the current season only.