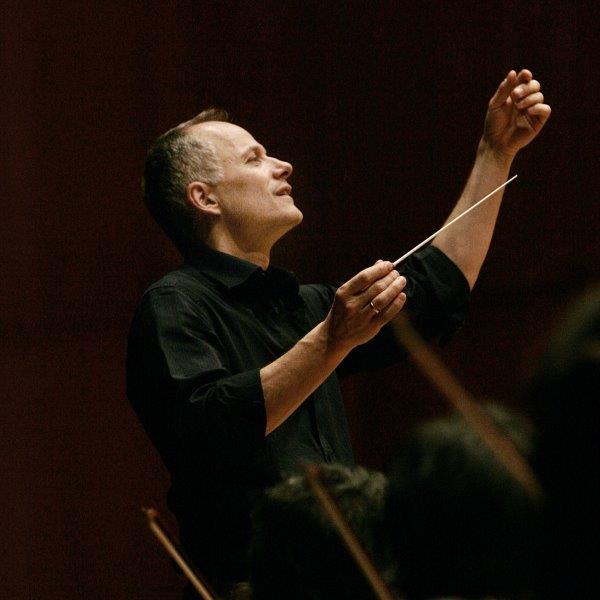 Ola Rudner
EUR | Sundry

Born
Sweden
Studies
Royal Danish Conservatory Copenhagen (Diploma), Royal Northern College of Music Manchester, Mozarteum Salzburg
Highlights
1995 Founder of the Philharmonia Wien 2001- 2003 Chief Conductor Tasmanian Symphony Orchestra, Australia 2003 -2006 Chief Conductor Haydn Orchestra of Bolzano Since 2008 Chief Conductor of Württembergische Philharmonie in Reutlingen
Prizes
Silver Medal for Services to the Republic of Austria, "Centenary Medal" (Australia)
Recordings
Harmonia Mundi, Amadeus, BIS, ABC Classics, Audite
Short Biography

Ola Rudner's musical career first began as a high-profile violinist, prize winner of the Paganini Competition in Genoa, assistant to the legendary Sándor Végh at the Salzburg Camerata Academica and concertmaster of various orchestras in Salzburg and Vienna. In 1995 – the year in which he made his Australian conducting debut with the Queensland Symphony Orchestra – he founded the orchestra Philharmonia Wien. One admired string to his bow is his idiomatic direction of Viennese waltz music.

His conducting career developed rapidly both in Europe and in Australia, where he has conducted all the symphony orchestras. He was Principal Conductor of the Tasmanian Symphony Orchestra from 2001 to 2003, and of the Haydn Orchestra in Bolzano (2003–2008). From 2008 until 2016 he was Chief Conductor of the Württembergische Philharmonie in Reutlingen.

His successes as a guest conductor with major orchestras throughout the world include appearances with the BBC Symphony Orchestra, Frankfurt Radio Symphony Orchestra, Oslo Philharmonic, RAI Torino, Luxembourg Philharmonic, Mozarteum Orchestra Salzburg, Hong Kong Philharmonic Orchestra, Vienna Symphony Orchestra, London Philharmonic Orchestra, Orchestra of the Florence Maggio Musicale, Swedish Radio Orchestra, and the Malaysian Philharmonic.

He is also a notable opera conductor, having conducted for Opera Australia and in Austria at the Landestheater Salzburg as well as regularly at Vienna's Volksoper. Operas he has conducted include The Marriage of Figaro, Così fan tutte, The Magic Flute, Idomeneo, La clemenza di Tito, Fidelio, La traviata, Il trovatore, The Barber of Seville, Carmen and Don Pasquale.
He is also the recipient of the Silver Medal for services to the Republic of Austria.
2010 he toured Japan with the Symphonie Orchester der Wiener Volksoper. The Suntory Hall in Tokyo immediately reinvited him for tours 2012, 2014 and 2017.

2016/2017
If you wish to revise this biography, please contact Mark Stephan Buhl Artists Management (office@msbuhl.com). Please use material of the current season only.