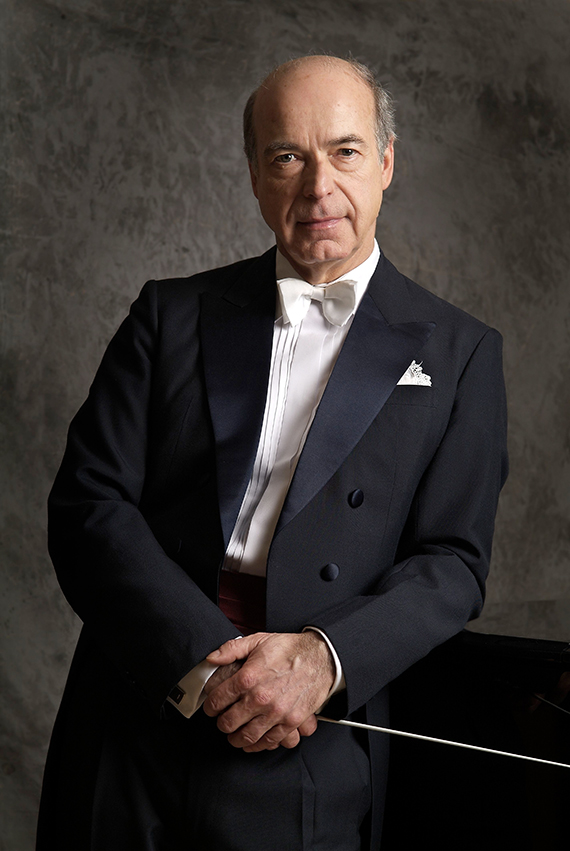 Matthias Bamert

A | sundry
Chief Conductor of the Sapporo Symphony Orchestra, Principal Guest Conductor of the Daejeon Philharmonic Orchestra

Born

Studies
Highlights
Prizes
Recordings
Short Biography

Matthias Bamert's reputation in the Classical to Romantic repertoires, his championship of contemporary music, and his innovative programming has received international praise. He has been described in the international press as elegant, stylish, dynamic, enthusiastic, and sensational. In 2016 he visited Japan 4 times, and conducted the Gunma Philharmonic Orchestra, Sapporo Symphony Orchestra, Ensemble Kanazawa, Hiroshima Symphony Orchestra, Japan Virtuoso Symphony Orchestra and Osaka Philharmonic Orchestra. In 2017, he has been appointed Principal Guest Conductor of the Daejeon Philharmonic Orchestra, and he celebrates his 75th birthday conducting at the Lucerne Festival and the Brevard Music Festival.
In October 2017 he was appointed as Chief Conductor of the Sapporo Symphony Orchestra.

Matthias Bamert's distinguished career began in North America as an apprentice to George Szell, later as Assistant Conductor to Leopold Stokowski, and Resident Conductor of the Cleveland Orchestra under Lorin Maazel. Since then, Matthias Bamert has held Music Director positions with the Swiss Radio Orchestra, London Mozart Players, West Australian Symphony and the Malaysian Philharmonic Orchestra. He has also served as Principal Guest Conductor of the Royal Scottish National Orchestra and New Zealand Symphony Orchestra, and as Associate Guest Conductor of the Royal Philharmonic Orchestra in London.

A prolific recording artist, Matthias Bamert has made over 80 CDs, many of which have won international prizes.

2017/2018
This biography is for website use only. For a full and updated biography, please email office@msbuhl.com
If you wish to revise, or receive a full and updated biography, please contact Mark Stephan Buhl Artists Management (office@msbuhl.com). Please use material of the current season only.