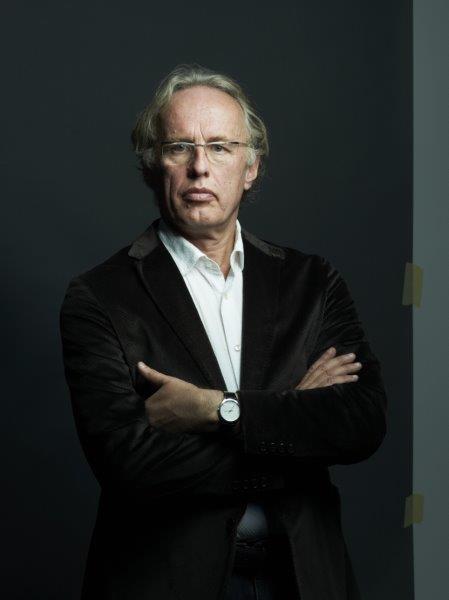 Martin Haselböck
EUR (except D | E)

Born
Vienna
Studies
Vienna, Paris with M. Radulescu, F. Cerha and J. Langlais

Highlights
Numerous First Prizes at international organ competitions, World Premieres of new compositions from Krenek, Schnittke, Halffter, Albright: Court Organist Hofburgkapelle Vienna, Founder of Wiener Akademie period ensemble; Music Director Musica Angelica Los Angeles

Prizes
Liszt Award 1986, Austrian Medal of Science and Art 1990, Diapason d'Or, Deutsche Schallplattenkritik, Conducted the Wiener Akademie in the film music of "Casanova Variations" (winner of the Austrian Film Awards)

Recordings
Novalis, cpo, Capriccio, Koch, NCA

Short Biography

The Austrian conductor Martin Haselböck hails from a famous family of musicians. Martin Haselböck's immersion in the great repertoire of classical church music through his role as Court Organist of Vienna inspired him to establish the period-instrument Orchester Wiener Akademie in 1985. In addition to performing an annual series of concerts in Vienna's Musikverein, he and his orchestra are regular guests and resident artists in concert halls and opera productions around the world.

Leading composers including Friedrich Cerha, Ernst Krenek, Alfred Schnittke, Cristobal Halffter and Amy Gilbert have written works for Martin Haselböck and have dedicated compositions to him. He has released over 50 CDs as a soloist, including the important recent release of the complete works for organ by Franz Liszt on the NCA label. His recordings as an organist have brought many awards, including the Deutscher Schallplattenpreis, Diapason d'Or and the Hungarian Liszt Prize.

Martin Haselböck now enjoys a busy career as a guest conductor with the world's leading orchestras. He has also enjoyed a distinguished career as an opera conductor since making his debut at the Göttingen Handel Festival. He was the first to stage new productions in Germany of the great Mozart operas on period instruments, and in 1991 his production of Don Giovanni was awarded the Mozart prize by the City of Prague.

With the American actor John Malkovich and Austrian director Michael Sturminger, Martin Haselböck developed the theatre drama The Infernal Comedy, for actor, two sopranos and on-stage orchestra. The work has achieved extraordinary success, receiving over 100 international performances. Two further stage collaborations with Malkovich and Sturminger have followed: The Giacomo Variations, about Casanova and featuring the music of Mozart; and Call Me God, for actor and organ, premiered in March 2017 at the new Hamburg Elbphilharmonie.

Martin Haselböck was awarded the Austrian Cross of Honour for Science and Art (das Österreichische Ehrenkreuz für Wissenschaft und Kunst), and, with his Orchester Wiener Akademie, the 2011 and 2012 Hungarian Liszt Prize.

2017/2018
This biography is for website use only. For a full and updated biography, please email office@msbuhl.com
If you wish to revise, or receive a full and updated biography, please contact Mark Stephan Buhl Artists Management (office@msbuhl.com). Please use material of the current season only.