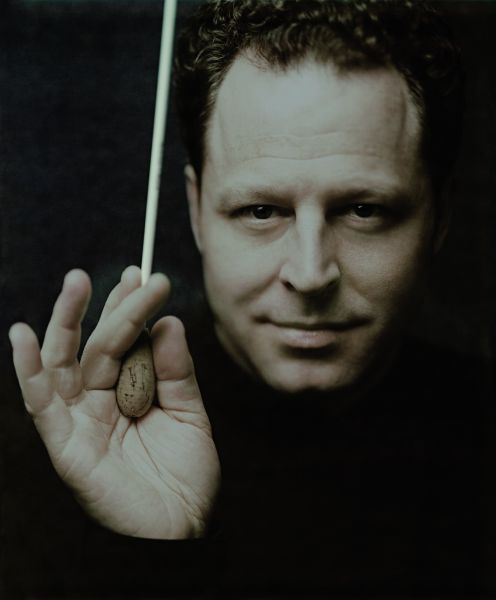 John Axelrod
A | EE | Sundry
Principal Conductor Bucharest Symphony Orchestra (08/2022)
Principal Guest Conductor Kyoto Symphony Orchestra (from 20/21)


Born
Houston, Texas, USA

Studies
Harvard University, Berklee School of Music, St. Petersburg Conservatory, student of L. Bernstein & Chr. Eschenbach

Highlights
Wiener Musikverein, Concertgebouw Amsterdam, Gewandhaus Leipzig, Orchestre de Paris, Los Angeles Philharmonic, Philadephia Orchestra, Chicago Symphony, London Philharmonic, St. Cecilia, Mariinsky Theatre Orchestra, etc.
Summer 2009 unique European/North America tour with Lang Lang & Herbie Hancock.
Premieres of works by Wolfgang Rihm (Sotte Voce II), Kaija Saariaho (Nymphae Reflections), Fazil Say (1001 Nights in a Harem) among others.

Recordings
Nimbus, Näive, Sony Classical, Genuin, Kairos, Ondine, Marquis Classics, Telarc

Short Biography

John Axelrod has made a name for himself as one of the leading conductors of our time with an exceptionally diverse repertoire, the creation of innovative programs, and his charismatic performance style, and is requested by orchestras worldwide.
Beginning in the 20/21 season, John Axelrod is Principal Guest Conductor of the City of Kyoto Symphony Orchestra (Japan). From 2014 to 2020, John Axelrod was appointed Artistic Director of the Real Orquesta Sinfónica de Sevilla (ROSS), and as of July 2017 has also been appointed its General Director (CEO), which is unique in the history of the orchestra.

From 2001-2017, John Axelrod was Principal Guest Conductor of the Orchestra Sinfonica di Milano "Giuseppe Verdi", Music Director of l'Orchestre National des Pays de la Loire from 2009-2013, Music Director and Chief Conductor of the Lucerne Symphony Orchestra from 2004-2009, and Music Director of "Hollywood in Vienna" from 2009-2011 with the ORF Radio Symphony Orchestra.

Highlights of his upcoming engagements include debuts in Munich, Prague, Milan, Amsterdam, Antwerp, as well as opera performances in Rome, Venice, Florence, Lucerne, Torre del Lago, among others.
Numerous CD recordings, radio and TV recordings.

John Axelrod graduated from Harvard University; also studied at the St. Petersburg Conservatory with Ilya Musin.

2021/2022
We kindly ask you to reprint this biography unchanged. Omissions and changes are only permitted after consultation with the agency. Please use material of the current season only. office@msbuhl.com