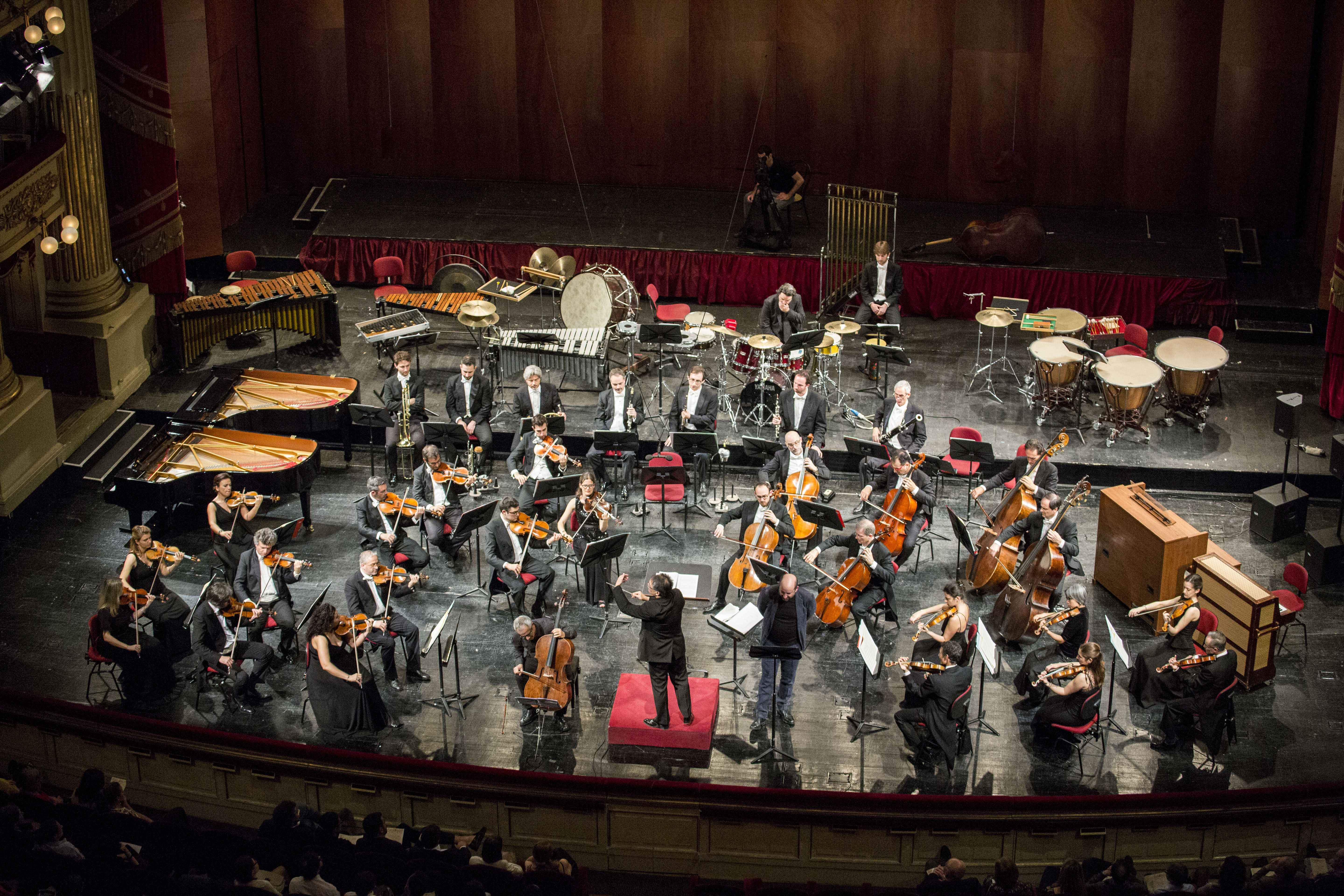 Cameristi della Scala

A | Various projects

Founded
Italy (Milano)

Studies
Highlights

Prizes
Recordings
Short Biography


The chamber orchestra "Cameristi della Scala", formed by the musicians of the orchestra of Teatro alla Scala di Milano, was founded in 1982. The orchestra has a unique identity in which they regularly perform in the formation with and without a conductor. Its core repertoire includes many masterpieces written for chamber orchestra from the 18th century to the present day, in addition to promoting and championing works by the lesser known Italian composers. Significant artistic influence from celebrated great conductors of the past and present working at Teatro alla Scala contributed to the character and the shape of Cameristi's musical phrasing blended with distinct Italian sound.
Cameristi della Scala has performed in many prestigious venues and concert halls throughout the world. The current 2017-18 Season includes Cameristi's first tour in India, first appearance in Tunisia as well as performances in the Meisterinterpreten Series in Tonhalle-Maag Zürich, in the Beethovenfest in Bonn, Lisinski Theatre in Zagreb and in the closing concert of Variations Musicales de Tannay in Switzerland. For the Centennial Year of Leonard Bernstein, Cameristi della Scala performed a special concert commemorating the great musical icon at Teatro alla Scala in May 2018. Together with the celebrated Italian danseur/La Scala principal dancer Roberto Bolle, Cameristi developed an original project to be performed at 2018 Davos World Economic Forum with further plans beyond for continued collaboration.
Following his sensational debut with the orchestra, effective December 2017 the conductor Wilson Hermanto begins his association with Cameristi della Scala as the Principal Guest Conductor. In his role Maestro Hermanto is working closely with the orchestra to develop future projects internationally. Future plans in 2019 between Cameristi della Scala and Wilson Hermanto include performances in Grenoble, France, at the Enescu Festival in Bucharest with the cellist Daniel Müller-Schott as soloist and certainly in their annual appearance at Teatro alla Scala di Milano.

2017/2018
This biography is for website use only. For a full and updated biography, please email office@msbuhl.com
If you wish to revise, or receive a full and updated biography, please contact Mark Stephan Buhl Artists Management (office@msbuhl.com). Please use material of the current season only.