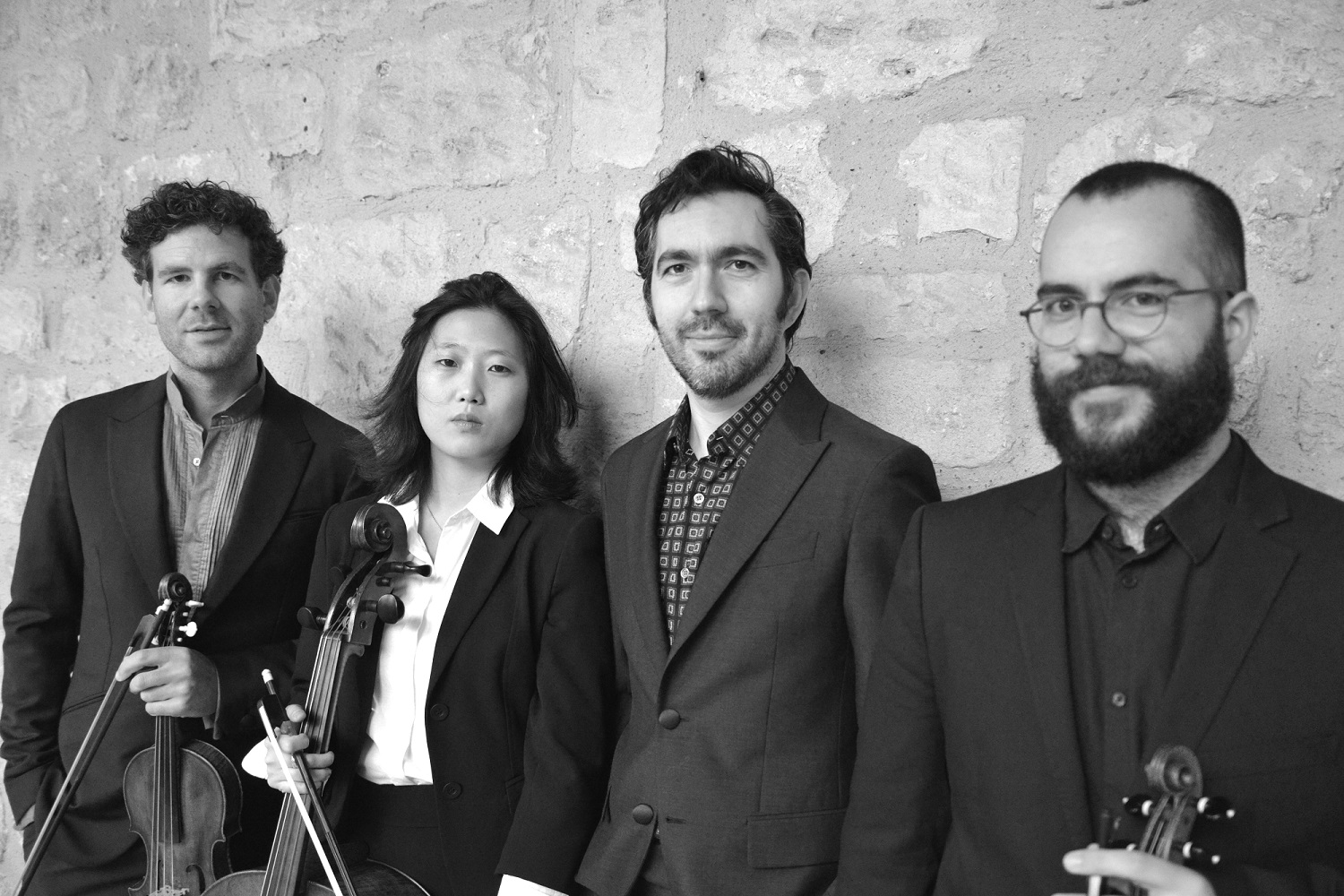 Ensemble Diderot (Johannes Pramsohler)

A | D | CH | EE | sundry

Full Biography
Johannes Pramsohler, violin
Roldán Bernabé, violin
Gulrim Choi, cello
Philippe Grisvard, harpsichord

Ensemble Diderot was founded in 2008 by violinist Johannes Pramsohler. It dedicates itself to the exploration and performance of the Baroque trio sonata repertoire of the seventeenth and eighteenth centuries, and performs on original instruments. The ensemble is based in Paris and owes its name to the French author, thinker, and philosopher Denis Diderot. The group has been regularly praised for its energetic and virtuoso playing and is undoubtedly one of today's most interesting and original chamber music groups in Europe.

In the past, the ensemble could be heard in Germany and France, and also in Great Britain, Spain, Italy, and Poland. In addition, it was invited as ensemble-in-residence to Amilly, France and Aldeburgh, Great Britain. In 2010 the young musicians were in residence as the "Rheinsberger Hofkapelle" in the castle of Friedrich the Great and Prince Heinrich of Prussia at Rheinsberg, Brandenburg.

Since 2012 the ensemble has collaborated closely with the Théâtre Roger Barat in Herblay, France, where Monteverdi's Combattimento, supplemented by music of seventeenth-century Italian masters, was staged in a spectacular manner, based on texts by Torquato Tasso. The ensemble's residency at the Fondation Royaumont will see its first fruits in 2016 with the world premiere recording of the trio sonatas op 2 by Jean-Joseph Cassanéa de Mondonville.

Since 2015 the Ensemble Diderot performs also as an orchestra. A staged production of the opera Falstaff by Antonio Salieri was followed by concerts of Bach and Handel cantatas in France and Germany.

The Ensemble Diderot's recording projects are made possible through a sponsorship agreement with David Leppan and billionaire.com.



2017/2018
This biography is for website use only. For a full and updated biography, please email office@msbuhl.com
If you wish to revise, or receive a full and updated biography, please contact Mark Stephan Buhl Artists Management (office@msbuhl.com). Please use material of the current season only.