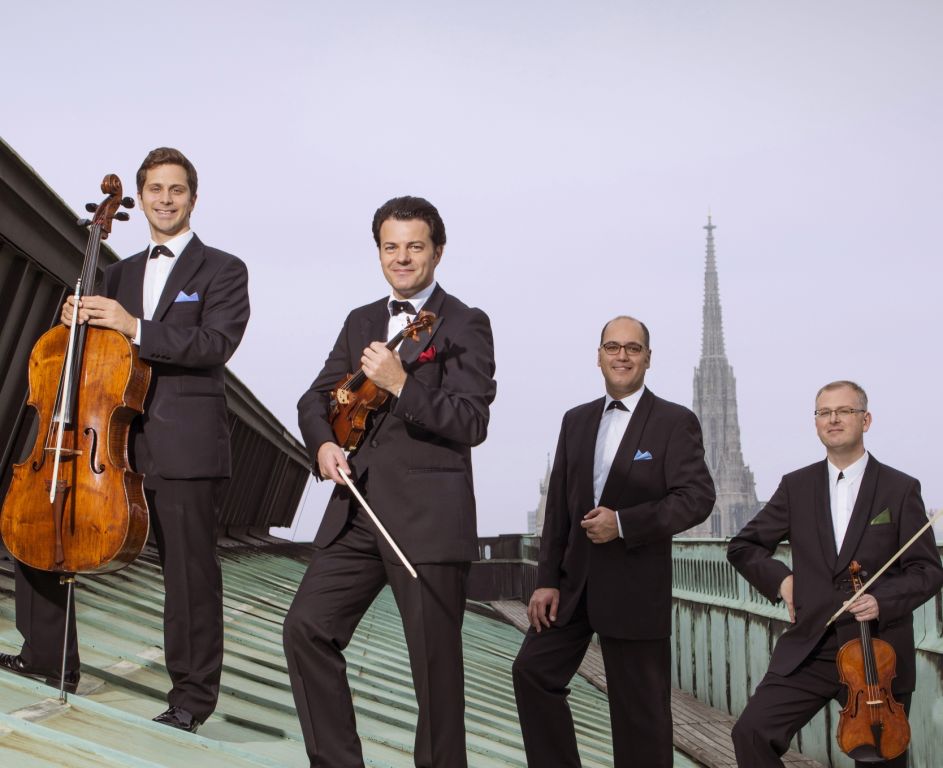 Philharmonic Ensemble Vienna

GEN

Born
Shkelzen Doli, Albania
Holger Groh, Austria
Sebastian Bru, Austria
Gottlieb Wallisch, Austria
Studies
Highlights
Intermission Film New Year's Concert 2015 Wiener Philharmoniker
Director:Felix Breisach

Prizes
Recordings
Deutsche Grammophon – Universal

Short bio
Shkëlzen Doli | violin
Holger Groh | viola
Sebastian Bru | violoncello
Gottlieb Wallisch | piano

Is there a better entrée for a new chamber music formation than the New Year's Concert of the Viennese Philharmonics? On 1 January 2015, during the intermission of the traditional concert dedicated to the Strauss dynasty, a TV event enjoyed by millions worldwide, the four musicians of the "Philharmonic Ensemble Vienna" boarded a vintage tram and rode along Viennas representative boulevard, the Ringstrasse lined with stately edifices of the greatest beauty such as the Vienna State Opera, whose orchestra pit is the true home of the Viennese Philharmonics.

Musical greetings from a city in which music has long played an important role. The Viennese Philharmonics have long since celebrated their 150th anniversary, namely in 1992. You see: A wealth of tradition. How delightful that it also makes itself felt and heard in every note of the intermission film and of the first CD of the "Philharmonic Ensemble Vienna". For three members of the Viennese Philharmonics and the Viennese pianist Gottlieb Wallisch have banded together under this name: "Philharmonic Ensemble Vienna". That way, it all stays in the family. The Philharmonic violinist Shkelzen Doli had the idea and took the initiative. He was able to attract violinist Holger Groh, who plays viola in the ensemble, cellist Sebastian Bru and Gottlieb Wallisch to the idea of forming a piano quartet. This is the basic formation that can be expanded or reduced according to the requirements of the repertoire.

The range of music interpreted is wide, reaching from baroque to contemporary. Familiar and unknown, serious and lighter music are all given their place. Even occasional forays into the traditional music of the areas the members hail from are permitted. But the overriding principle is always: To cultivate the Viennese musical style handed down from generation to generation, the typical philharmonic musical style, in a small ensemble.



2017/2018
This biography is for website use only. For a full and updated biography, please email office@msbuhl.com
If you wish to revise, or receive a full and updated biography, please contact Mark Stephan Buhl Artists Management (office@msbuhl.com). Please use material of the current season only.