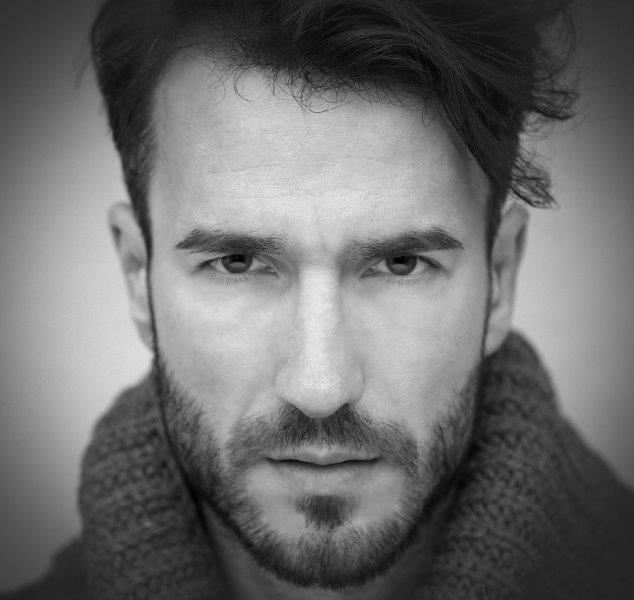 Denis Patkovic
GEN
Full Biography
Denis Patkovic originates from a small city in Germany (Calw) located in the province of Baden-Württemberg. His family roots go back to former Yugoslavia, where the accordion is considered to be the national instrument. So naturally, the five-year-old Denis Patkovic was drawn to the accordion, which later lead to a professional solo career upon completion of his studies at the Hochschule für Musik in Würzburg with Prof. Stefan Hussong.

A scholarship of the Deutsche Akademische Austauschdienst (German Academic Exchange Service) brought him to Helsinki where he studied with Matti Rantanen as well as historical performance practice under the tuition of Jukka Tiensuu. As of 2008 Denis Patkovic has been a postgraduate in Jukka Tiensuu's class at the Sibelius-Academy in Helsinki. In 2010 Denis Patkovic studied at the University of Fine Arts and Music in Tokyo (Geijutsu Daigaku) the Japanese traditional instrument Sho.

Denis Patkovic has appeared in concerts throughout Europe, South America, New Zealand and Japan. He has performed at festivals such as the Schleswig Holstein Musikfestival, Salzburger Festspiele, Bachwoche Ansbach, Ghent Flanders Festival and the Rotterdam Philharmonic Gergiev Festival. Patkovic has recorded for Südwestdeutsche Rundfunk with Deutsche Radiophilharmomie and Philharmonic Orchestra Mainz and appeared as a soloist with the Bremer Philharmonic Orchestra, Philharmonic Orchestra Gießen and Württembergische Kammerorchester Heilbronn.

Denis Patkovic has closely collaborated with composers such as Jukka Tiensuu, Keiko Harada, Adriana Hölszky, Uros Rojko and Marco Stroppa, amongst others who have dedicated pieces especially to him.

Denis Patkovic has received a number of prizes and awards, among them the prestigious award for soloists by the Euopean Art Foundation.
Denis Patkovic's debut CD with Johann Sebastian Bach's Goldberg Variations ("Gold Mine Variations") on the accordion was awarded "CD of the year" by the "Süddeutsche Zeitung."

The latest recording of Denis Patkovic is unique, as it presents him with Piano Concerti from Johann Sebastian Bach, arranged by him, together with the Philharmonic Orchestra of Giessen under the baton of Michael Hofstetter.

Publications such as the German Accordion Magazine have dedicated cover stories about Denis Patkovic; leading Music Magazines internationally have rated his recordings with the highest marks.

Denis Patkovic was recently named First Guest Professor of Accordion at Senzoku Gakuen College of Music in Tokyo, making him the first ever of his kind in Japan.

Last season he performed several times in Germany, including three concerts at the Mosel Festival. A particular highlight of Patkovics last season was his debut with the Tonkünstler-Orchester Niederösterreich.

2017/2018
This biography is for website use only. For a full and updated biography, please email office@msbuhl.com
If you wish to revise, or receive a full and updated biography, please contact Mark Stephan Buhl Artists Management (office@msbuhl.com). Please use material of the current season only.