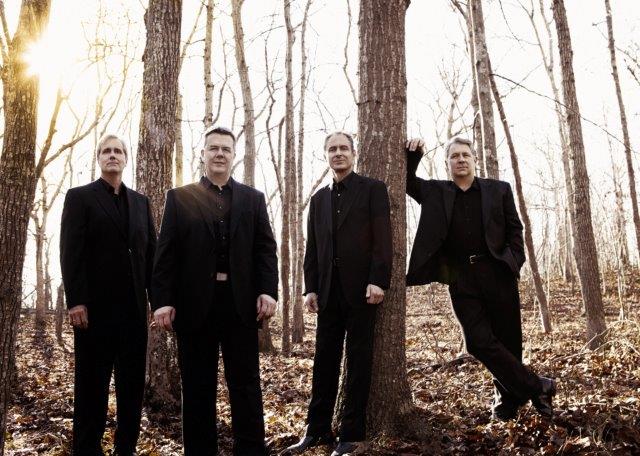 Emerson String Quartet

A | EE

Born
Studies
Highlights
Prizes
Recordings
DECCA, SONY, Deutsche Grammophon, Capstone Records

Short Biography

Eugene Drucker | Violin
Philip Setzer | Violin
Lawrence Dutton | Viola
Paul Watkins | Cello

Having celebrated its 40th Anniversary last season, the Emerson looks towards the future by collaborating with today's most esteemed composers and premiering new works, thus proving their commitment to keeping the art form of the string quartet alive and more relevant than ever.

The 2017-2018 season reflects all aspects of the Emerson's venerable artistry with high-profile projects, collaborations and tours. In Fall 2017, the Emerson continues its series at the Smithsonian Institution in Washington, DC for its 39th season, and performances at the Lincoln Center's White Lights Festival and at Alice Tully Hall. Other North American highlights of the season include a subsequent performance at the Princeton University of Shostakovich and The Black Monk: A Russian Fantasy, the new theatrical production co-created by the acclaimed theater director James Glossman and the Quartet's violinist, Philip Setzer; collaborations with the Calidore Quartet at the Segerstrom Center for the Arts in Costa Mesa, CA and the Dover Quartet at the Kennedy Center in Washington, D.C.; and concert appearances at Cleveland, Philadelphia and Corpus Christi Chamber Music Societies, Vancouver Recital Society, Chamber Music Houston, Hopkins Center for the Performing Arts, South Mountain Concerts, Duke Performances and the University of Michigan in Ann Arbor, MI, as well as in Sleepy Hollow, NY, Louisville, KY, Shreveport, LA and Richmond, VA. In April 2018, the renowned pianist Evgeny Kissin joins the Emerson for three performances at New York's Carnegie Hall, Chicago's Symphony Hall and Boston's Jordan Hall, and appears with the Quartet in France, Germany and Austria. Throughout the season, The Emerson embarks on multiple tours in South America, Asia and Europe comprising dates in Austria, Denmark, Belgium, the Netherlands and the United Kingdom.

2017/2018 This biography is for website use only. For a full and updated biography, please email office@msbuhl.com
If you wish to revise, or receive a full and updated biography, please contact Mark Stephan Buhl Artists Management (office@msbuhl.com). Please use material of the current season only.