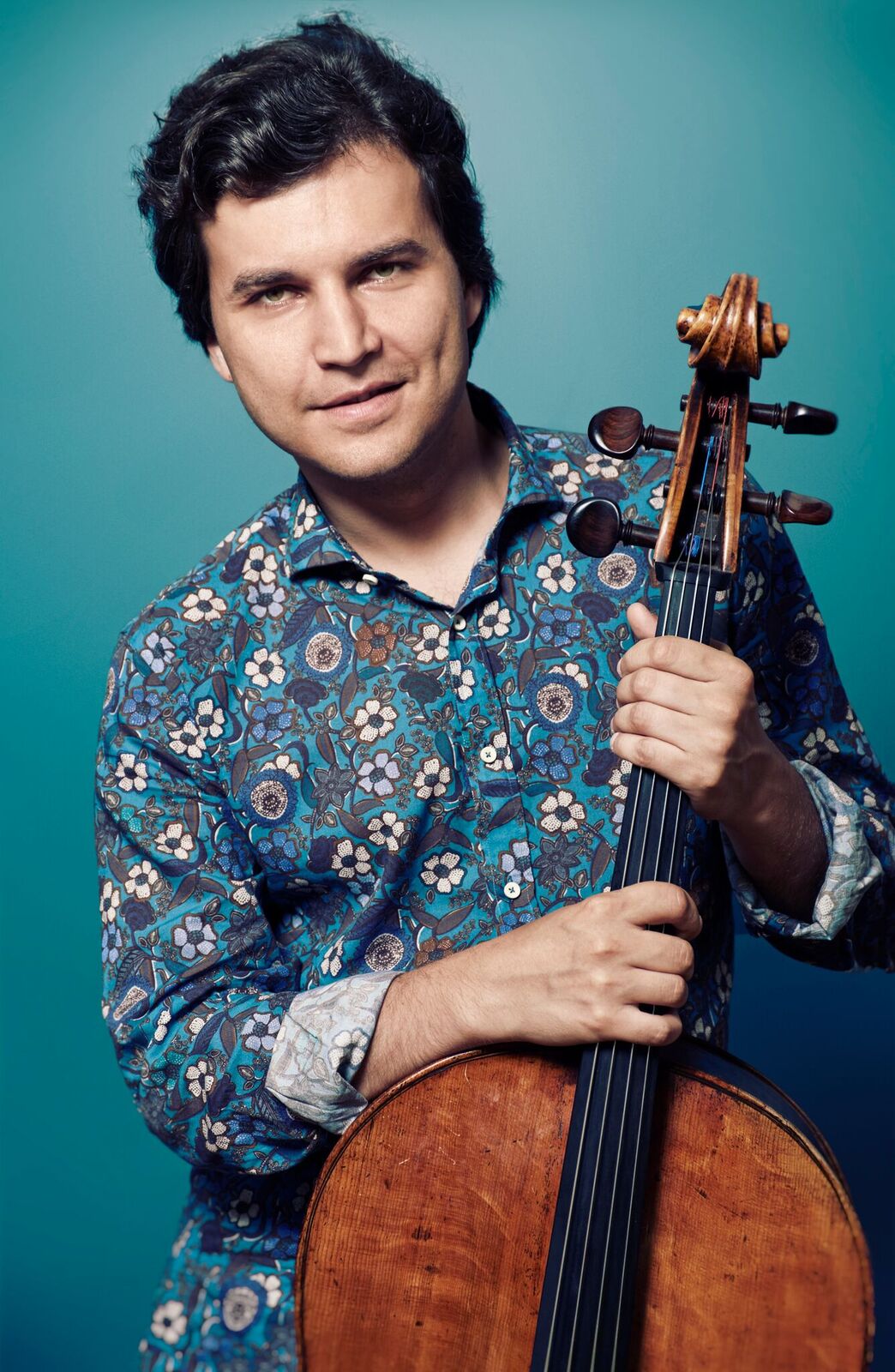 Alexander Buzlov † (08.11.2020)

GEN

Born

Moscow

Studies

Tchaikovsky Conservatoire, Moscow Conservatoire

Highlights
Prizes

Young Concert Artist competitions in Leipzig (2000) and New York (2001) (1st prize)
New Names All-Russian Open Competition (Moscow, 2000)
ARD-Competition (2nd prize)
XIII International Tchaikovsky Competition (silver medal, best performance and Rostropovich price)
LXIII International Cello Competition in Geneva (2nd price)
Grand Prix and Audience prize at the Emanuel Feuermann Cello Competition in Berlin

Recordings
Short Biography

Alexandre Buzlov was born in Moscow in 1983. He graduated from the music school and college of the Moscow State Tchaikovsky Conservatoire; in 2006 he graduated from the Moscow Conservatoire itself in the class of Natalia Gutman. At master-classes, he has received instruction from such renowned cellists as Mstislav Rostropovich, Daniil Shafran, Natalia Shakhovskaya, Boris Talalay, Eberhard Finke (Switzerland) and Bernard Greenhouse (USA).

Alexandre Buzlov has won 1st prizes at Young Concert Artist competitions in Leipzig (2000) and New York (2001) and the Grand Prix in the categories "Cello" and "Chamber Ensemble" at the I New Names All-Russian Open Competition (Moscow, 2000). In 2005 he took 2nd prize at one of the most prestigious music compositions in Europe – the ARD International Cello Competition in Munich (Germany), while in 2007 he was the undoubted favourite at the XIII International Tchaikovsky Competition at which he took the Silver Medal, the prize for the best performance of a work by Tchaikovsky and the special prize of the Mstislav Rostropovich and Galina Vishnevskaya Foundation. One year later the cellist took 2nd prize at the LXIII International Cello Competition in Geneva, the oldest cello competition in Europe.

Alexandre Buzlov has appeared with many renowned Russian ensembles, among them the Mariinsky Theatre Symphony Orchestra, Deutsche Radio Philharmonie Saarbrücken, The Svetlanov State Academic Symphony Orchestra, the Moscow Soloists chamber ensemble, Munich Chamber Ensemble,New Russia Symphony Orchestra,, the National Philharmonic Orchestra of Russia, the Grand Tchaikovsky Symphony Orchestra,, Stuttgart Chamber Orchestra, the Bavarian Radio Symphony Orchestra, the St Petersburg Academic Philharmonic and numerous orchestras on Russia. He has worked with conductors including Valery Gergiev, Yuri Bashmet, Vladimir Fedoseyev, Karel Maria Chichon, Paavo Järvi, Yakov Kreizberg, Stanislav Kochanovsky, Thomas Sanderling, Leonard Slatkin, Vladimir Spivakov, Yuri Temirkanov, Christoph Poppen.

He currently teaches at the Moscow Tchaikovsky Conservatoire where he has his own class and is an assistant to Professor Natalia Gutman; he runs master-classes in Russia, Europe and the USA.


2017/2018
This biography is for website use only. For a full and updated biography, please email office@msbuhl.com
If you wish to revise, or receive a full and updated biography, please contact Mark Stephan Buhl Artists Management (office@msbuhl.com). Please use material of the current season only.